** This event is now sold out
The Nzirambi Education Fund invites you to join us Thursday, June 21st from 7p.m. - 10p.m., for a night of chocolate, chocolate and more chocolate.
Think of it like chocolate heaven.
Our chocolate sponsors will spoil you rotten. We'll have everything from ice cream, cupcakes and gourmet goodies for you to sample. And, of course, we will be serving chocolate martinis! All in the name of a good cause!
Tickets to this choco-extraordinare evening are $50, with all proceeds going to help the boys and girls of the Nzirambi Orphanage in Uganda go to school.
For more information and to purchase tickets, visit:
http://www.eventbrite.ca/event/3545985137
Join us on Facebook at http://on.fb.me/nzirambi
Special thank you to our incredible sponsors:

Paula Costa from Dragon's Kitchen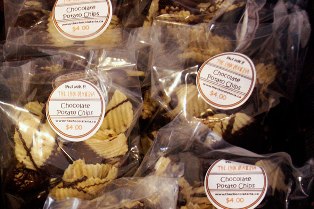 Food Gypsy - Lisa Kates